Overview
Starting with version 8.50, a web UI was introduced for loading a saved config, assign ports, configure timeline, run traffic and viewing stats.
Note: The web UI is not for automation. You cannot run a script and view the configuration in the web UI
Connecting to the Linux Web UI
On a web browser, enter: http://&ltip address&gt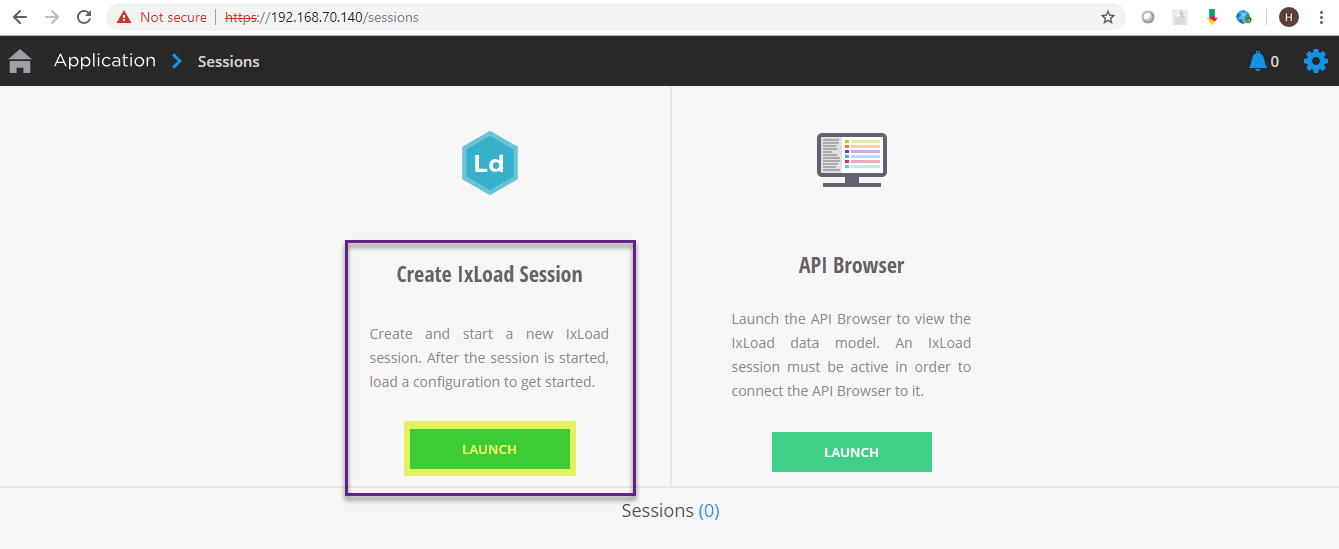 Click on the Launch button
Wait for the new session to become ready and then click on the session ID box at the bottom
This will take a over a minute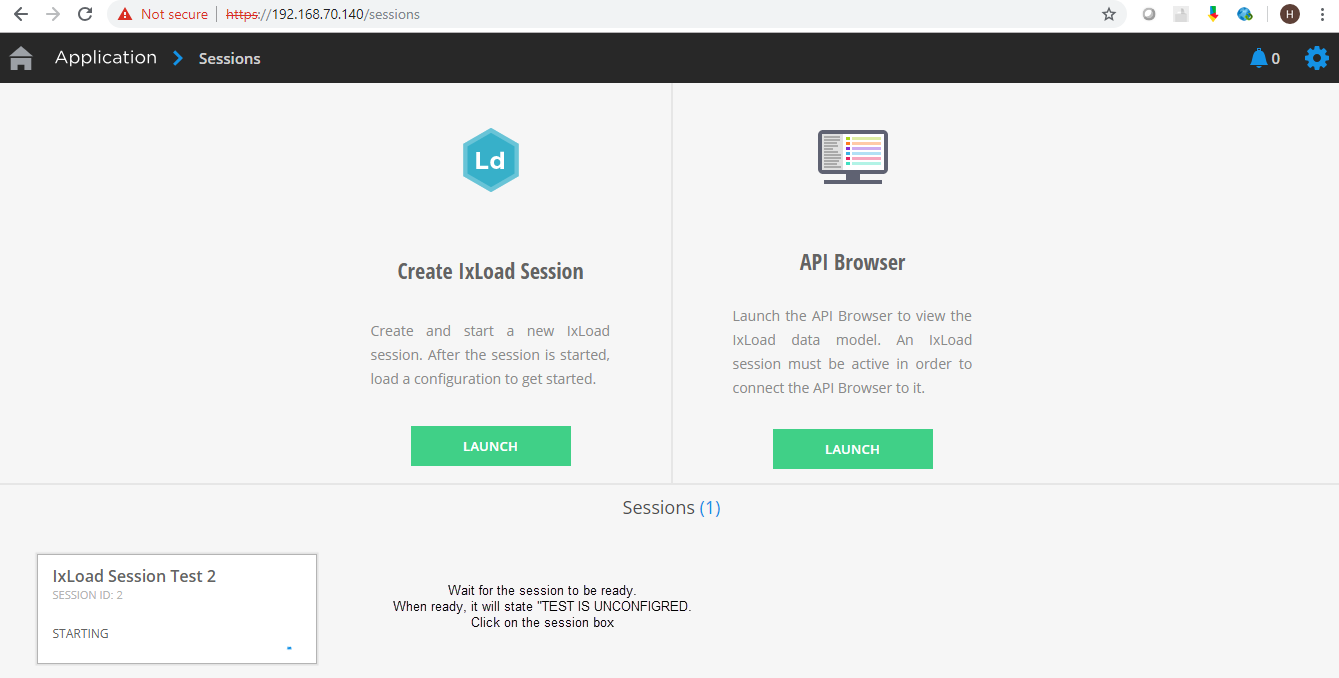 Click on Load a Configuration
Browse to the .rxf configuration file that you want to load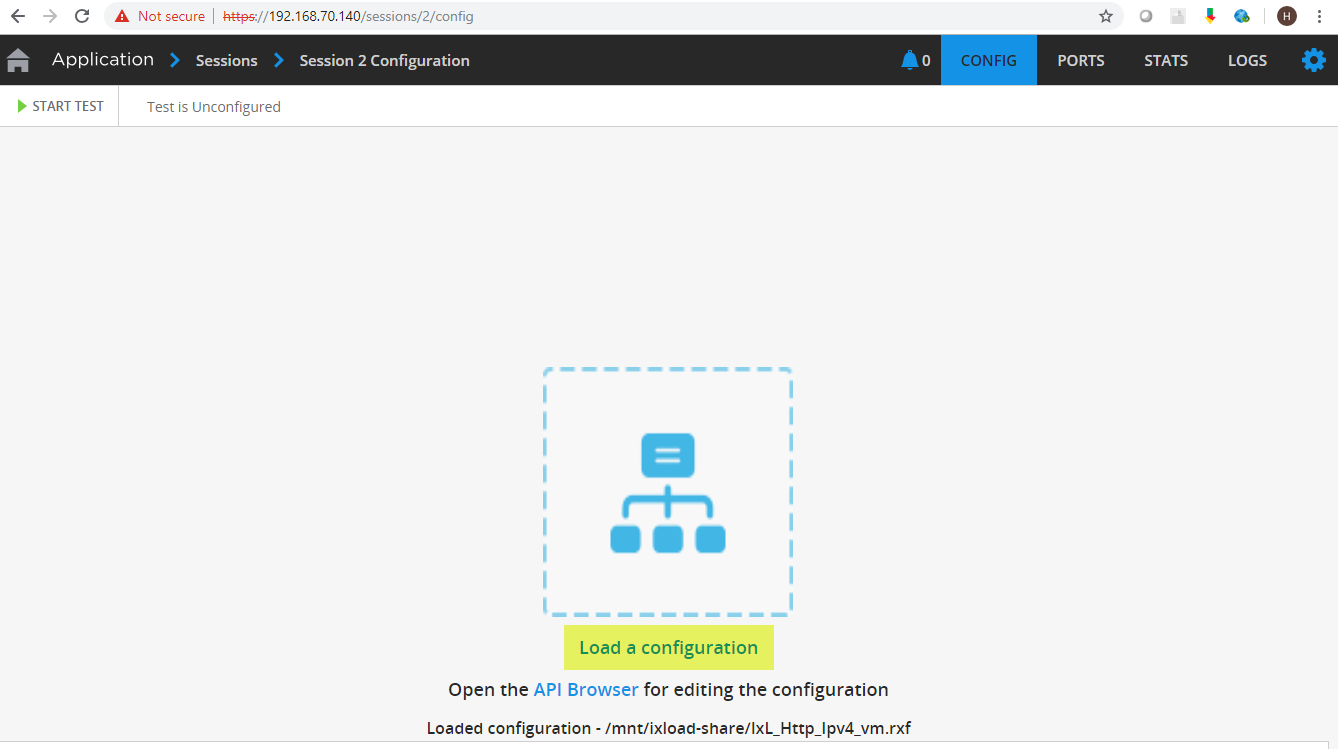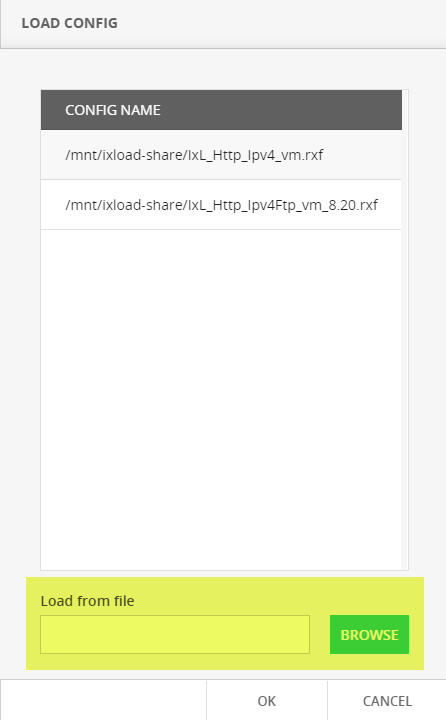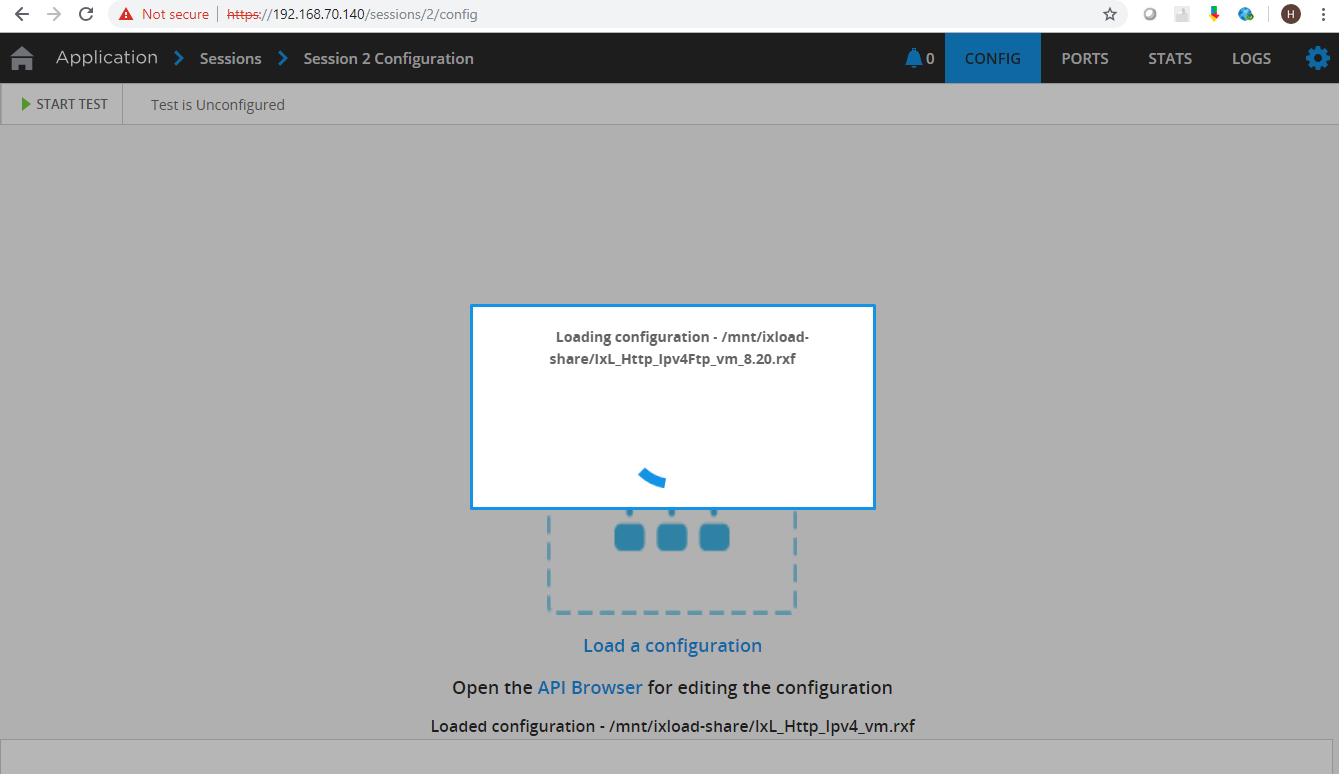 When done, on the toolbar, click on Configs, Ports, Timeline to modify your configuration.
Or click on Start Test at the top right corner.
You could also view your configuration in the API browser by clicking on "Open the API Browser"