How to install the Linux API Server in an XGS chassis
Step 1 of 2: Download the .waf file
Go to ixia website, under support, IxNetwork: Go to the Ixia download website
Look for the IxNetwork version that you need.
Select and download: **IxNetwork QuickTest Web Edition and Linux API Server**
Snapshot example: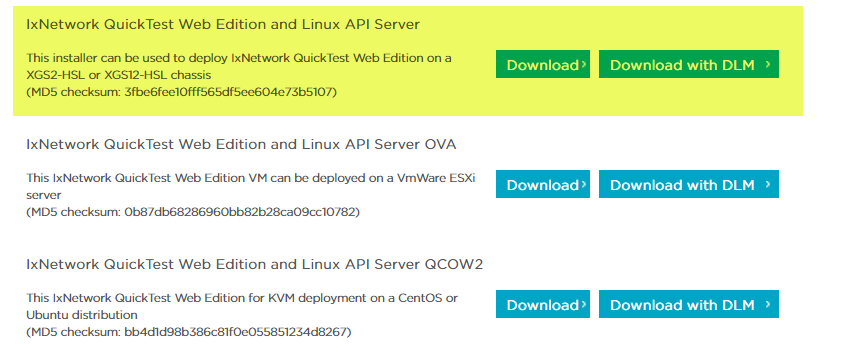 Step 2 of 2: Install Linux API server in the XGS chassis
Go on a web browser and enter your chassis IP address
Click on the square icon with the "+" sign

Upload the downloaded file to the chassis
The upload and installation will take ~20 minutes.
The Linux API server will automatically boot up after the installation.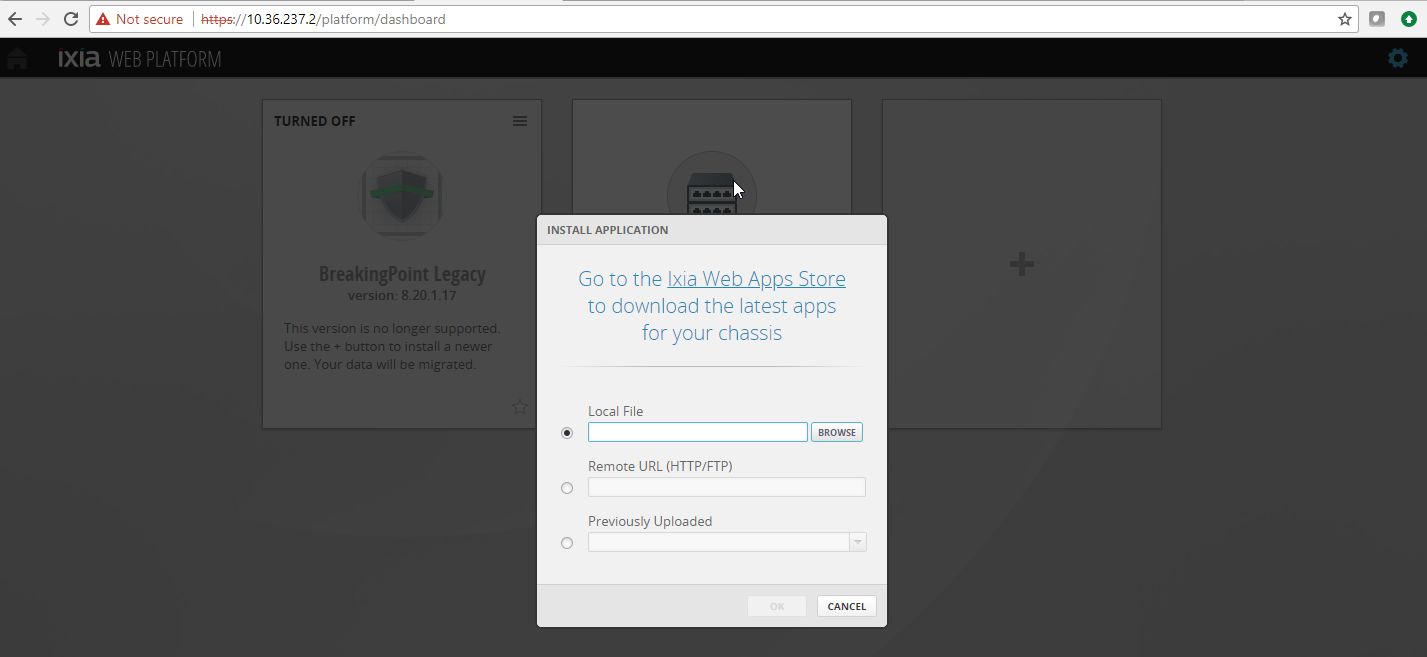 When done, you will see a IxNetwork Web Edition application icon